Marketing is an essential part of any business's success. It's no secret that without effective marketing, a business can't expect to survive in today's competitive marketplace. But the modern marketing landscape is constantly changing, so it's important for businesses to know how to stay ahead of the curve. One of the best ways to do that is to focus on marketing smarter. In this article, we'll look at how businesses can use omnichannel, direct mail, design, and value offers to create smarter marketing campaigns that drive results.

Omnichannel is a key part of smart marketing. It's the practice of using multiple channels to reach customers and build relationships. This can include everything from email and social media marketing to mobile and print advertising. By creating an omnichannel marketing strategy, businesses can ensure that their messages are reaching customers in the most effective way possible. This can help them save time and money while also reaching more potential customers.

Direct mail is another great way to market smarter. Direct mail campaigns can be tailored to target specific customer segments and reach them with personalized messages. This allows businesses to create highly customized campaigns that are more likely to be successful. Plus, direct mail campaigns provide a tangible, physical reminder of the message, making it more likely that customers will remember the brand.

Design is also a critical part of any marketing campaign. A well-designed campaign can help capture attention, build trust, and encourage customers to take action. Whether it's a logo, website, or printed materials, businesses should make sure they're using the right design elements to convey the right message.

Finally, businesses should focus on providing value through their marketing campaigns. This can include offering discounts, free trials, or other incentives that make customers more likely to buy. Offering value to customers is a great way to stand out from the competition and build relationships with customers.

By focusing on omnichannel, direct mail, design, and value offers, businesses can create smarter marketing campaigns that drive results. The key is to stay ahead of the curve and think outside the box when it comes to marketing. By doing so, businesses can ensure that their campaigns are as effective as possible.

Are you curious about how our omnichannel solution can benefit your business? Book a demo with us today and we'll show you how ConnectsMail2.0 can boost your marketing efforts.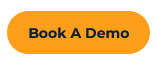 Thank you for learning more about our products and services. Download 10 FREE holiday social posts when you visit our website.